I remember having a deep conversation with a friend over a burger. We were discussing the world, and how people live so robotically. As I argued the fact that so many are so unsure, and making the wrong decisions based on what is so untrue to their spirits. He then said, "Ignorance is bliss..."

Is ignorance really bliss? Is it okay to live a life that does not reach your highest potential??? As you make the wrong decisions, most likely for selfish reasons, others are affected. The universe shifts to accommodate the changes that were not expected. We have an incredible responsibility to one another.... WE ARE HERE TO CHOOSE LOVE. Love is GOD, Love is whatever is right, love is what is sometimes complicated, but it is the truth. It is what gives, shows, opens, and is real. It is everything we live for. It is the driving force of human spirits. It is the energy that the entire universe is made from. When we choose against love, we choose what is not healthy. When one makes the wrong decision, we all suffer. Whether you choose to acknowledge it or not, the truth is, the karmic activity will soon be at your footsteps as well.

Struggling to continue, to see and to keep fighting, it is what I am here for. To show love, be love, and propel love.

If only you knew...it is not easy all the time...

LOVE YOU GREATLY!!!!
Powered by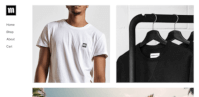 Create your own unique website with customizable templates.