Death. What a word? It has such a negative connotation. People, animals, and plants die, really all living things have an end date. Why does that frighten us so much?? It is always the fear of the unknown that inhibits us from being and playing the game of life appropriately. I've had to experience the death of a loved one more often than I would like to. When my father died, something struck me after I cried endless hours alone in the darkness. I asked why, so many times I cannot even think of a an actual number. I was so sad inside. The sadness carried such a void, a real feeling of forget it all! Forget this life! Forget this world! Somehow with the grace of God, and with the spurts of energy I was given to wipe my tears and hide my sadness I kept going; I lived. The struggle of acceptance was a daily happening. Every moment, I just wanted it all to end. I wanted things to be different, but again, somehow I pushed forth. I cried, I yelled, I sat, I walked, I talked, I hid, I left myself, in order to cope. The truth is I did not begin to cope until I truly thought of what had happened. My dad was no longer here. All the dreams, and visions I had of him being in my life in the future were no more. So definite. So painful. I felt a spark, and suddenly I began to understand his soul, the light of his energy could guide me, and it has. When I need strength he is there. Such a blessing. I miss him like no other. He is and was my daddy, no matter what. He contributed to me being the person I am today. The love we share is gracious, pure, and unconditional. I love you Dad! Every moment I live, I grasp the fact that your soul has opened doors for me and thrust me into the realization that pain is all the same. That peering into the eyes of another is not only having the ability to see another, but you are seeing yourself. Your death taught me to feel, and to be the best that I can be. I love YOU!!!! I miss you!!!

---

It is about time a television show opens your world to a new perspective of what your soul feels. I was thrilled while watching Touch on FOX. I remember driving down Chicago streets seeing a billboard of squared images showing the premiere date of the series. I remember seeing the promotional preview commercials for the hopefully highly anticipated series premier and being eager to see it in its entirety. Although I was excited to watch it, I did not expect for it to be such a revelatory experience for me. The first episode I viewed ON Demand, courtesy of Comcast proved as a moving account of who I am, my own connections to the world and individuals and it gave me a reminder of how important every living being is to the world. Touch shows that having a voice does not necessarily mean speaking out loud. There are other means of communication. In the series a young boy, son of Kiefer Sutherland, has a gift of seeing the future through numbers. From birth, the young boy has never spoken, but the numbers he writes have connections to people across the world. His father, Kiefer Sutherland becomes the boys voice. It becomes his purpose and really his passion to be his son's mode of communication to the outside world. He is the messenger to prevent the negative from occurring. Keifer's son sees the world through numbers, but it his duty to interpret, then act on the messages to ensure good will is done. Graciously, Touch is a moving experience that relates everyone's life to one another. We need one another. Our lives intertwine to create such a powerful force of energy to encourage a message of pure connection...TOUCH. Our lives touch when we least expect it. For that reason, I appreciate you more than you could ever know. Thank you for your existence!
Powered by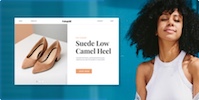 Create your own unique website with customizable templates.