I loved once, so much so I would have done anything to show you how much love I had to give to you unconditionally. I sacrificed, I cared, I gave all of me, just so you could understand and grasp the reality of what love is. Even through the resistance, I fought for you. I had so much faith in you. I understood your pain, and wanted to let you know although you no longer believed in love, I would show you otherwise by doing all that I could. I was hurt in the midst of the fighting for what I believed was all you needed to move forward in your life. You knew but the depths of your pain, the darkness wanted to hold you back. The battle of being loved caused you to relinquish your power and not see the truth. The truth is you wanted it all, but did not know how to accept it. IN the end you pushed me away. You shoved your pain onto my chest, thrusting and causing me to hurt. How much can I fight? How much can one endure before I break? How much can I give, before my heart begins to beat differently? It beats in remembrance of how much love Ihave to share. How many people are waiting for my love to be given to them. Wasting time shifts the universe, and the universes plan has only a moment to be its best, its highest. I will shift to cater to those ready for acceptance. I am moving on in hopes that my love has been placed in your heart, but now it is time for me to love you from afar.

I will always and forever love you...no matter what. That is my promise.



The other day I had a moment. I was a bit baffled and frustrated by how people act like things are great. I listen to people. Most times people either say who they really are directly to you. I remember talking to a guy, I mentioned to him that he was such a nice guy, he then told me he was not very nice. He was right. I was wrong. I saw a post on Facebook from someone speaking about their significant other. They posted a comment about how great they were. Really?? I've always believed, if things are that great, there is no need to post, flaunt, or expose that. Just simply be happy. That whole saying about sharing your happiness is a hoax. People are more likely to share themselves FAKING like they are happy. For some strange reason, human nature coaches us to act like everything is ok when clearly everything is not. When people are making bad choices, and they literally know within themselves their entire lives will suffer from it, the sad part is, they will steadily act like everything is grand. Things are not what they seem. Look at some celebrities, listen to their words, pay attention to their expressions. Society places these people on a pedestal thinking they have better lives than us "regular" people. The fact is, most of them are struggling just like the rest of us. Money, and fame does NOT make you happy. We all know that, but so many still chase it. Again, things are not what they seem. SOOOOO what is real?? Do you really think those that flaunt their marriage, relationships, and friendships, are having a blast? Probably not! Just remember, whenever someone is telling you something, nine times out of ten....the statements being made.....are not what they seem.
Powered by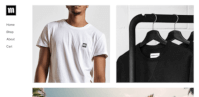 Create your own unique website with customizable templates.