Death. What a word? It has such a negative connotation. People, animals, and plants die, really all living things have an end date. Why does that frighten us so much?? It is always the fear of the unknown that inhibits us from being and playing the game of life appropriately. I've had to experience the death of a loved one more often than I would like to. When my father died, something struck me after I cried endless hours alone in the darkness. I asked why, so many times I cannot even think of a an actual number. I was so sad inside. The sadness carried such a void, a real feeling of forget it all! Forget this life! Forget this world! Somehow with the grace of God, and with the spurts of energy I was given to wipe my tears and hide my sadness I kept going; I lived. The struggle of acceptance was a daily happening. Every moment, I just wanted it all to end. I wanted things to be different, but again, somehow I pushed forth. I cried, I yelled, I sat, I walked, I talked, I hid, I left myself, in order to cope. The truth is I did not begin to cope until I truly thought of what had happened. My dad was no longer here. All the dreams, and visions I had of him being in my life in the future were no more. So definite. So painful. I felt a spark, and suddenly I began to understand his soul, the light of his energy could guide me, and it has. When I need strength he is there. Such a blessing. I miss him like no other. He is and was my daddy, no matter what. He contributed to me being the person I am today. The love we share is gracious, pure, and unconditional. I love you Dad! Every moment I live, I grasp the fact that your soul has opened doors for me and thrust me into the realization that pain is all the same. That peering into the eyes of another is not only having the ability to see another, but you are seeing yourself. Your death taught me to feel, and to be the best that I can be. I love YOU!!!! I miss you!!!

---

The other day I had a moment. I was a bit baffled and frustrated by how people act like things are great. I listen to people. Most times people either say who they really are directly to you. I remember talking to a guy, I mentioned to him that he was such a nice guy, he then told me he was not very nice. He was right. I was wrong. I saw a post on Facebook from someone speaking about their significant other. They posted a comment about how great they were. Really?? I've always believed, if things are that great, there is no need to post, flaunt, or expose that. Just simply be happy. That whole saying about sharing your happiness is a hoax. People are more likely to share themselves FAKING like they are happy. For some strange reason, human nature coaches us to act like everything is ok when clearly everything is not. When people are making bad choices, and they literally know within themselves their entire lives will suffer from it, the sad part is, they will steadily act like everything is grand. Things are not what they seem. Look at some celebrities, listen to their words, pay attention to their expressions. Society places these people on a pedestal thinking they have better lives than us "regular" people. The fact is, most of them are struggling just like the rest of us. Money, and fame does NOT make you happy. We all know that, but so many still chase it. Again, things are not what they seem. SOOOOO what is real?? Do you really think those that flaunt their marriage, relationships, and friendships, are having a blast? Probably not! Just remember, whenever someone is telling you something, nine times out of ten....the statements being made.....are not what they seem.
Powered by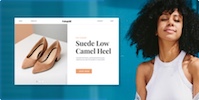 Create your own unique website with customizable templates.