Death. What a word? It has such a negative connotation. People, animals, and plants die, really all living things have an end date. Why does that frighten us so much?? It is always the fear of the unknown that inhibits us from being and playing the game of life appropriately. I've had to experience the death of a loved one more often than I would like to. When my father died, something struck me after I cried endless hours alone in the darkness. I asked why, so many times I cannot even think of a an actual number. I was so sad inside. The sadness carried such a void, a real feeling of forget it all! Forget this life! Forget this world! Somehow with the grace of God, and with the spurts of energy I was given to wipe my tears and hide my sadness I kept going; I lived. The struggle of acceptance was a daily happening. Every moment, I just wanted it all to end. I wanted things to be different, but again, somehow I pushed forth. I cried, I yelled, I sat, I walked, I talked, I hid, I left myself, in order to cope. The truth is I did not begin to cope until I truly thought of what had happened. My dad was no longer here. All the dreams, and visions I had of him being in my life in the future were no more. So definite. So painful. I felt a spark, and suddenly I began to understand his soul, the light of his energy could guide me, and it has. When I need strength he is there. Such a blessing. I miss him like no other. He is and was my daddy, no matter what. He contributed to me being the person I am today. The love we share is gracious, pure, and unconditional. I love you Dad! Every moment I live, I grasp the fact that your soul has opened doors for me and thrust me into the realization that pain is all the same. That peering into the eyes of another is not only having the ability to see another, but you are seeing yourself. Your death taught me to feel, and to be the best that I can be. I love YOU!!!! I miss you!!!

---

Listen here, there is a serious epidemic of misunderstandings, miscommunications, lies, facades, and confusion. See what humans are accustomed to is protecting. Protecting themselves from pain, and only searching for pleasure, love, and approval, and most times it is all from the wrong people or things. Obviously things cannot provide what it is the human spirit desperately needs and survives with, but the confusion and misunderstandings stem from an everlasting attempt to gather "things" that momentarily fulfill the sensation of satisfaction. Then what? Unhappiness occurs. A feeling of being unsettled, lost, or an incredible amount of questions arise out of wonder. Wondering what is in store? What should I do? Where should I be? And with whom? Confusion is nothing more than an emotion caused by not wanting to make a decision, although, you truly do know the right answer. Confusion plies its hands into lives when your question has been answered, but it calls for a change, and you resist. Change is not an easy task, it is a transition to be better, and do better.

The lying to oneself about your own heart, and feelings is such a discouragement to yourself. Never sitting and being with yourself is killing oneself slowly, and literally causes such a disconnection to what matters. If I had a penny for every time someone called someone a friend that seriously did not even come close to the definition of a friend, or when someone says I love you when they really do not mean it. Forget pennies, how about a grain of dirt for every time I notice people being concerned with something that does not matter at all to the essence of who they are. Whether it be buying a new car, focusing on the appearance of another, speaking about their homes, and items that they have obtained over the years because of the financial status they obtained, I could literally make my own piece of land and use the pennies to pay for a new home. The point is, none of it is essential to your well being. Blessings they are, but treat them as such. My grandmother always tells me, it is hard for a rich man to go to heaven, not impossible, but hard. When you are rich you focus on the surface. The depths of anything is what matters; what cannot be seen, but felt. Being on both sides of the spectrum of life and understanding has helped me to understand the aspect of living humbly.

My greatest wish is for everyone to be honest with themselves about everything. How many real friends do you have? The others that are not, why are they in your life? What matters to you? What makes you truly happy, and are you happy now? Like for real?? If you were stuck on this planet and could only choose three people to be with, who would they be? And would those three people choose you as well? Just a thought, and when it is all said and done, misunderstandings, miscommunication, lies, facades, and confusion are present because the light of truth is not being released in its entirety. What a thought??!!




Have you ever been in love with someone, but you know within yourself you are not meant to be? Have you ever wanted someone so bad, but they did not want you the same way? Or maybe you wanted them, they didn't, time passes, you forget about being with them, then they return to your life only wanting to be with you desperately. Most of us have been in this type of situation and it causes some pain that is indescribable to say the least. There is always a force flooring you to be with the person, to fight for them even when you may not want to anymore. It is your soul most times that causes you to want to move towards them even though the pain can be so strong. It is the energy of what could be that makes you want to continue to try. The truth is, we all create an image in our mind. I've had loves in my life that are still apart of me. I've been in the situation in which I want them so badly, my whole body, and mind moves to them, but my soul, my heart keeps saying no. Sometimes it is hard to tell the difference between all your emotions and feelings, but you cannot deny what you know to be true for you. If you have to question anything, it is most likely not meant to be. Be sure in your decisions in love. Geez, I surely do love, love. Even through all the pain. To those that know...and to those that do not know for sure. This is me telling you now...I love you and miss you.


Powered by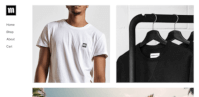 Create your own unique website with customizable templates.