It is super easy to be selfish, to take on what you want rather than the needs of others. It is easy to follow, and not create your own path. It is super easy to be someone else, and not be yourself. Taking the easy way naturally takes less energy, that is why the unique ones are less common. The urgency of being extraordinary has never been needed as much as it is now. The followers will easily be separated from the leaders, and the leaders are the ones to watch, right??? To be kind is more of a task because you must go out of your way to be accommodating. The funny thing about kindness is how it has the immediate capability to ignite a different happy emotion within the soul of yourself and others. Karmic behaviors are desperately needed. In a time when everyone is rushing to do what society deems important and appropriate, there is a need to step back, take a moment and sense the needs and wants for someone else. If you can be brave enough, and considerate enough to show how much you care for another, the world becomes a better place. For those that know me, I love hard. I am here to protect, love, and change. That is my mission, and my daily actions will showcase this. In stating that, I encourage you all to do the same. Remember someone else, and go out of your way to make it known to them that they are important to your life, and the world. The feeling of love....is great...

The ones I love, know it, without a doubt. My hope for them is to know I am here for them no matter what, and ultimately my wish is for them to embrace, then spread that same love.




The choices, and decisions we have to make on a daily basis can sometimes fall into the extremely intense category. i'm the type of person that would rather avoid having to make difficult decisions any day. It seems so much easier to ease your way through life. Sure you may not have any excitement or interesting things happen, but at least you are in a constant state of just being...comfortable. I told a friend of mine not too long ago that I may have to move soon. I miss the feeling of the unknown. The feeling of not knowing exact details and directions. There is something enticing about going to a new place, and being open to just going. It is fun to not feel too comfortable. Lately though I've been looking into the choices I have made; some not so good. Even when I knew I should have done one thing, I do the "wrong" thing. Why is that?? Is it because we want to cause a stir in our lives? Is it because we want to get "the lesson" loud and clear so we are left with absolutely not one doubt, or is it because we are simply stubborn and want to feel in-control in the moment only to lose control in the next moment? Either way, decisions are mini tests for ourselves. What level are you ready to be on? What do you really want to do with your life? The choices we make will surely determine our future., so choose wisely.
Powered by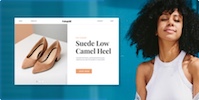 Create your own unique website with customizable templates.