Stop questioning yourself so much, and certainly questioning the reasons why others do what they do will only lead you down a dark pathway. We can only control our own actions, and hope others act in relation to the way you act, not in how they perceive things to be. We have all been conditioned by our lifes happenings causing us to have deeply rooted beliefs about ourselves, and those around us. It is those beliefs that most times hold us back from the best that is within us. We cannot take things personally when people react to things that we have said, or who we are, the fact is almost 100% of the time it has nothing to do with you, but more to do with them.

I remember when my father died, I felt like I had so much left to say to him, but I could no longer release that to him face to face considering the unfortunate circumstances; he was no longer with me in the physical form. I made a promise to myself from that day forward to always speak what I feel no matter what, to whomever. Sometimes what needs to be said is not easy, nor is it exciting to be the one to have to say it, but it needs to be said. Not just for you, but for the other person as well. We hold so much back out of fear, and because it seems easier to hold back, but let me tell you, the truth really does set you free. It changes lives, it motivates, and moves you in the right direction. Suppressing your voice is like killing pieces of yourself everyday. It simply is not worth it.

On that note...I have some things to go release to some folks, sooooo I'm opening up the forum for you to do the same :)
It is time, and I know it will all be ok.

With love and great wishes!!

Tamika

I know I'm not the only one that thinks about what if?? What if I did not meet that person? What if I went the other route? What if I simply just did not care?? The biggest what if for me, what if I died today?? What would happen? Would people care?? I think everyone wants to know they are needed and have a purpose to fulfill. We all want to feel that the world would be a different place without our physical presence, right?? In thinking about that last what if question, you have to think about the memories you have left behind, and the legacy of your name. My soul warrants the timing of generating favorable memories to the heart. I allow the universe to be one with me so I can achieve the growth I need. It is not easy. Most times to love, may mean to be ignored. To give, may mean you will not reap the rewards immediately. To ask questions, you get the answers, but maybe not the way you expected them to come. Emotionally I am breaking down because I can feel the emotions of so many others. I inhibit the pain of those I see, and those I love. I can see what most would probably not like for me to see. The pain of seeing, but to not be seen is probably the deepest pain one can ever experience. As I walk, breathe, and grow in this world, and realm of life, the only memory and destiny I hope to leave behind is to have acknowledged the depths and presence of those I have come in contact with. At the end, when it is all said and done, people want to know they are cared for. I promise with every fiber of my being, with every breath I take, those I have been blessed to be amongst have made more of an impression on me than I did them, and more than anything else, I remember, love and acknowledge their presence.

Thank you to YOU!!

I'm sitting watching Remembering Whitney: The Oprah Interview. Years ago when it first premiered I was eager to see the interview. I was one of those people rooting for Whitney. I've always been inspired by music. As I've mentioned before music moves me. Whitney's music moves me. Whitney has always been a talent no one else could match. Not only was she a woman with a voice able to pierce souls with a kind of emotion that is not common, she had something else to offer. I think we each have a definite purpose. While watching this interview I looked at Whitney as she articulated her life experiences. She understood the growth she went through, and she acknowledged the source that got her through it all. Throughout the entire thing, I just kept thinking about how much we do not know about our future and what is in store for us. Whitney surely was a vessel for love. Her voice forced us to share a bond. Who she was and what her voice represented was and is a gift. We fail to see people so often. Souls are here to present us with what we need, what we really desire. I got that again as I watched this interview. I totally understand that Whitney, like so many others, give of themselves so that we can be illuminated with the most powerful love we have EVER known. We are able to bask in who she was as a human body in existence upon this planet. Her heart is what caused people to love, and want to be around her. Her daughter, Bobbi Kristina is what will offer the most heightened piece of Whitney's soul, and thank goodness for that.

I noticed Whitney shared the love she had for Oprah. She wanted Oprah to know she saw her. I think Oprah missed it. Even through the moments of releasing personal stories, Whitney was concerned with another, and others. She was a teacher-one that will be severely missed. She wants us to remember what is important in this life. I just pray we get it.

Whitney is love...
Powered by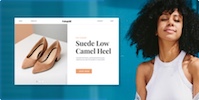 Create your own unique website with customizable templates.