As 2015 approaches its ending, as 2016 creeps upon us, as most of us do, I am reflecting. 2015 has brought so much undeniable growth. The type of growth that is needed but causes such a downpour of emotions. I have been faced with significant challenges all testing the word of love. Whether it be love of self, love of others, love of this world and love of the whole. I have had to confront the pain I once ignored, forced to face the ones I really wanted to avoid and given the chance to truly speak my voice. I have pushed through the challenges of every wannabe setback. I have demonstrated my core beliefs of loving unconditionally and most importantly I have done so without compromising who I really am. I know ME. I know when times get tough, I do the best I can. I love hard. To think before I speak, to understand my words matter, and my life is an example of the goodness that we all desire. Just as is yours. When you live in your absolute truth you show others how to do the same. I accept and love every piece of me and not one worldly measurement can sum me up. I AM whatever I say I Am if I wasn't then why would I say I AM....remember that?!

Believe that....and when in doubt...I have learned, how can one love someone that says I love you, but does not love themselves?

BOOM!

Love you ALL!

Powered by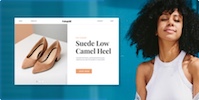 Create your own unique website with customizable templates.