I strongly suggest you stand firm in who you know yourself to be. One of my greatest lessons that reaffirms itself continuously is the fact that people will attempt to label you, characterize you, and make claims about you that are untrue. They will project their personal beliefs of who you are on to you so strongly that you could easily begin to believe them if you not know yourself. All I want is for each one of us to stand in our own truth and to fight for that truth because what you fight for and how you live is a lasting testament to who you are. When you know yourself, there is nothing that can infiltrate that knowing. So I am saying thank you to those that have tried to redefine me, but I am already in the dictionary defined as me in truth....no doubt about it....;) Love,Tamika

Being a goofball as usual!

If I could say everything would the message be much of a surprise? If the truth was spread in an aggressive and obvious manner would it be perceived as such? Sometimes as I sit, as the moments pass me by, as the present becomes the past, the future lies in the present and I allow time to just be, my heart's thoughts are so grand, my sensitivities enhanced, I am saddened so by the travesties of the world. See what most ignore, I cannot. When most are robotically trancing through the setting of distractions placed before us all, I am peering into the souls of others leading me to a consistent feeling of, "I would rather not." I really would rather not have to feel everyone else's energy, to be ignorant to what is, but that is not my destiny. Nothing is about me, nor will it ever be. For those sensitive, and empathic enough to the feelings of others, their souls are so unsettled as the worlds situation hinders their presence of happiness. To be misunderstood is an understatement, to be ignored is a terrible feeling, but to feel like you are here taking on the numbing hopelessness of others while still sustaining positivity, but not seeing the change needed in the world, the good ones cease to exist.

The choice is yours. It is the essence of being that illuminates this world. When the darkness attempts to take over, the light of the world must join together to eliminate it, but just like a seed must be watered in order to grow, as the seed mightily dreams itself into being, as it is never watered, goodness too can do the same. Without its existence being recognized, it will go into itself, shrivel up and die; that is what is occurring so quickly to so many. It is so difficult to fight when you are fighting a battle all alone. So my request as you grace others with YOU, I trust you will try to see others, see them for what really matters, for their depth, for their feelings, then LOVE them as you would like to be LOVED. Please stop being so caught up in what you may think, stop being selfish, stop with the attempts of projecting your own problems onto another with the subconscious thought of making yourself feel better. I know for sure that will NOT help you. Be conscious and seek the truth from the person you care about the most.

With love always,

Tamika

---

To live is to learn.
To grow is accepting your sensitivities.
To love is the ultimate desire of the world.
To be understood is your vision of perfection.As each one of us goes through our daily lives, we begin to sense and cater to the needs of others forgetting our own. Every time you pursue, then satisfy the needs of others with the subconscious intention of being recognized, discovered and moved to being one with the individual you then become a victim of not receiving the deep needs of who you are. Your needs have taken a backseat causing you to struggle with the question of whether you are important enough. The thing is though, YOU have to be the one to answer that question. Once YOU see, then believe in the necessity of your being, the pleasure you strive for, the success you work towards, the love you search for becomes YOU.Loving you!!!

Powered by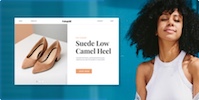 Create your own unique website with customizable templates.