I am so adamant about the way I represent myself. All of our/your actions is a reflection of who you really are. I choose to be present when I send any message out into the free world. Nothing is private anymore so my best advice to everyone is to be very careful what you say or do....make sure it is a true reflection of the person you want to be in the future.

If you know me, you know how I carry an abundance of high hopes for the human race in general. I seem to be let down because people always forget. I feel like people forget their potential. They decide to take the easy route and in turn their personalities' and characters' suffer. Be real, be you, and be present. Believe me it will save you plenty of future heartache, pain, and suffering.

I never used to be much of a procrastinator, but something happened once I hit college age, really a bit older :) When I have homework to do or any kind of due date, whether it be for work or a personal date I set for myself in order to accomplish something, I now trust I will not only complete it, but I have to know it will happen in the perfect manner. In so many ways human beings are forced to stress and rush, but that is not always necessary. I now know my heart will reveal what is needed no matter what. I don't worry too much over anything. I really do let things go. Sooner or later it will work itself out with my full fledged effort, but no stress.

I hope your weekend was fantastic!!!

Something incredibly exciting happened to me yesterday!!! I received a gift that was unexpected and not very likely, but the universe does not work off of likelihood. I realized the power of never giving up. It is our beliefs that determine our reality. It is what we put out into the world that returns back to us ten fold. Be careful in your creations because I now know the strength of dreams, wishes and perserverance. Don't veer from what YOU believe. Keep pushing on, move forward, continue to get up even when you don't want to. Stray away from fear because things do happen in mysterious ways. No matter what, what is meant to happen will happen. I'm so happy. I'm still in shock. I'm still taking it all in. As I roll over every morning...there is a gift for me...the gift of truth, dreams and possibilities. Thank you!

Keep believing...
Powered by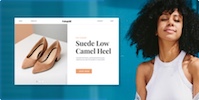 Create your own unique website with customizable templates.