The voices of pain always attempt to forcefully change my mind. Every action I take, every moment of love I have untied and tried to offer my all to those not readily exposed. Trials and tribulations make me seek the best in a humanity so focused on persevering in what never matters. It is the fictitious approach of items, products, leading to strife. So alone. Free at the same moment. Heartbreak led me to you. Having to let go. So many just left me once they got what they wanted on a platter. Still my attitude remains the same. No change just a conscientious manner of floating sound. Flakes of stardust master the plan of a universe traveling on the magnetic pole. I stroll to the beat in my own zone. No one can tell the strength of pumping the feat of being out of control. No breaks. Just a different outlook. Hustling to the lessons stepping towards goals so riled up I got this!! Follow through automatic. Dense in spirituality causing enormous success. Its a demonstration of never ever ever ever giving up. Struggling to matter, for care, to be recognized in my world as something more than the number lying first on the list.

Not many may get it all, but I have learned thats not the point. The point is to understand yourself. To have a love so powerful with self that you see you and everyone else and want nothing more than to recognize them and love them as you love yourself. See the pain of nonsense arrives when you fail to love and take time to see YOU. I appreciate me. Am profoundly proud of me and all that ME entails. Me is not limited to just myself, but the ALL that IS. Simply put, I am a piece of the whole and at the end of the road, right now, at this moment I know exactly what is me. I understand everything that I want to be. I see you and you see me. I'm just grateful my dreams of knowing, exposing and being are taking place without a doubt. SO THANKFUL

Luck is when preparation meets opportunity.


Powered by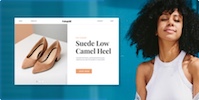 Create your own unique website with customizable templates.