There is something special to be learned as you grow and accept the life you are meant to live. In so many instances we always have an image of how our lives should be, what we should be doing, and how we will get there. I had to learn early on planning is not always essential to life. It is a great idea to have an inkling of what you would like to pursue, it is even better to act on your inkling, but to have a greater understanding that you alone cannot predict, nor will you be able to create the life of your own dreams.

Never in a million years would I have thought I would be living in Chicago. After moving from state to state, this place, the one spot in the country that may not be perceived to be the best place to live, known for high taxes, violence (Chi-raq) and cold winters, this city felt like home from the moment I stepped off the plane more than 7 years ago for a layover heading to Virginia. Somehow I knew then, I wanted to come back, and the universe allowed me to do so.

Graciously, I know I am in the right place, meeting the right people, and doing exactly what I am meant to do in this very moment. I have an appreciation for this realization. The point to all this...the inspiration I feel being present in this city. My personality belongs here, my passion is perfect for here. I feel it. As I watched the docu-series Chicagoland for the first time weeks ago, I kept talking about it to everyone I spoke to. It ignited a fire in me again. A feeling of being of assistance, encouragement and love for others. This is what Chicago does to me. This is what the series did to me.

I want to work with Ms. Dozier, the Principal at Fenger High School. She is the emotionally connected, and driven woman creating a new reputation for a school easily neglected because of its high violence and low attendance. She is a sensational woman, one that gets it. Somehow I see she knows she is exactly where she needs to be.



Powered by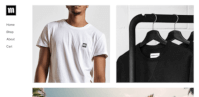 Create your own unique website with customizable templates.