I'm sitting watching Remembering Whitney: The Oprah Interview. Years ago when it first premiered I was eager to see the interview. I was one of those people rooting for Whitney. I've always been inspired by music. As I've mentioned before music moves me. Whitney's music moves me. Whitney has always been a talent no one else could match. Not only was she a woman with a voice able to pierce souls with a kind of emotion that is not common, she had something else to offer. I think we each have a definite purpose. While watching this interview I looked at Whitney as she articulated her life experiences. She understood the growth she went through, and she acknowledged the source that got her through it all. Throughout the entire thing, I just kept thinking about how much we do not know about our future and what is in store for us. Whitney surely was a vessel for love. Her voice forced us to share a bond. Who she was and what her voice represented was and is a gift. We fail to see people so often. Souls are here to present us with what we need, what we really desire. I got that again as I watched this interview. I totally understand that Whitney, like so many others, give of themselves so that we can be illuminated with the most powerful love we have EVER known. We are able to bask in who she was as a human body in existence upon this planet. Her heart is what caused people to love, and want to be around her. Her daughter, Bobbi Kristina is what will offer the most heightened piece of Whitney's soul, and thank goodness for that.

I noticed Whitney shared the love she had for Oprah. She wanted Oprah to know she saw her. I think Oprah missed it. Even through the moments of releasing personal stories, Whitney was concerned with another, and others. She was a teacher-one that will be severely missed. She wants us to remember what is important in this life. I just pray we get it.

Whitney is love...

The other day I had a moment. I was a bit baffled and frustrated by how people act like things are great. I listen to people. Most times people either say who they really are directly to you. I remember talking to a guy, I mentioned to him that he was such a nice guy, he then told me he was not very nice. He was right. I was wrong. I saw a post on Facebook from someone speaking about their significant other. They posted a comment about how great they were. Really?? I've always believed, if things are that great, there is no need to post, flaunt, or expose that. Just simply be happy. That whole saying about sharing your happiness is a hoax. People are more likely to share themselves FAKING like they are happy. For some strange reason, human nature coaches us to act like everything is ok when clearly everything is not. When people are making bad choices, and they literally know within themselves their entire lives will suffer from it, the sad part is, they will steadily act like everything is grand. Things are not what they seem. Look at some celebrities, listen to their words, pay attention to their expressions. Society places these people on a pedestal thinking they have better lives than us "regular" people. The fact is, most of them are struggling just like the rest of us. Money, and fame does NOT make you happy. We all know that, but so many still chase it. Again, things are not what they seem. SOOOOO what is real?? Do you really think those that flaunt their marriage, relationships, and friendships, are having a blast? Probably not! Just remember, whenever someone is telling you something, nine times out of ten....the statements being made.....are not what they seem.

It is late, and I am thinking of you. I understand we all need something at times. We all are in search of answers and understanding. You understand me, and I understand you. As much as we both would like to ignore the truth, the truth is we cannot. The journey we have traveled to one another has been tough, trying, and even hurtful in moments. We deny one another the attention, and love that we so feel for one another, but in time it will be and we will gather our thoughts, feelings and great universal plans to reunite on a path we both are prepared to grow on. That is greatness in a sense. It is what will be the fuel to combat most of what is wrong with the world, and with each of us. Love overpowers all. It is the source of giving, and the strength of courage. It is necessary to make a decision, to truly embark on your wrong doings, accept it, then move forward. We are meant to be one, but you are avoiding the plan. I will forever be here. That is my mission, and my dedication to you- Love incarnate.


Powered by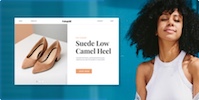 Create your own unique website with customizable templates.