As I was driving, I was thinking... Most times as I drive thoughts a plenty are running through my mind. Today, thought I had a thought about love. The love we each crave, the attention we so desire, and the life we so want. The matter of accepting what is meant for us is what differentiates those that have love and those that do not. I thought about how many fight unconditional love that is right in front of their face out of fear, but ironically love is what can and will belittle their fears. The fear of getting hurt, the fear of the unknown or simply the fear of being afraid itself leaves you constantly wanting, but never really receiving. That sucks!! Not only does it suck, it is not what you deserve. Love will cater to your needs, make you feel better when you are down, it will see you for who you really are, acknowledge you and truly accept all of you. Love will know what you need, and have a great desire to supply you with everything. Love is healing, it is truth, it and it is the best, most challenging feeling known to man, but LOVE is worth it! It holds you, it wants you, it saves you. Love will be all that you need, only if you open your heart and soul to its power. So please stop fighting it! Stop turning your cheek to the best that is in store for you! Just be...and soon you will see....




Loving you all from afar!!! :)

It has been a long while since I last wrote here. I apologize. I've been getting requests and emails to return and still I have been doing too much to make time for here. I have no real excuses...just been doing too much. Not to mention I am getting over the flu. Thank God I am alive, because the flu is no joke! Coincidently, I am writing on my fathers birthday, when the last entry was on the anniversary of my fathers death. Everything happens for a reason! So much has happened, Christmas, The New Year, moments of great epiphanies, and changes in everyones lives. The time is here...

The movement of the planet is sending different currents of energy through the entire world making feelings different and actions enhanced. It is all about being sure and strong in what you believe, who you are now, and who you truly want to become. Be one with all that is, share yourself, the self that is hidden and thoughts of even beginning to release that self causes butterflies to scurry within your stomach. It is ok. That self is freeing! It is desired! It is waiting to be let go so it can get on with its real spiritual mission. Everything else is a waste of time. Now the bad will get worse, and the good will grow, but not in the way you think. The light surfaces when needed, and when least expected to. Watch!
I've always said what you can SEE is not what is important! Watch how fast all of that will be lost and watch those that depended on it lose themselves. It is that simple. Life is only worth living when there is unconditional love surrounding you. When the life you feel is so intense, the sense of goodness that is YOU can weather ANY type of storm! I know and can feel who is ready! Keep your soul bright! Keep loving and watch life that is...TRULY UNFOLD!
Powered by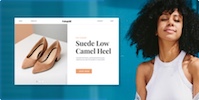 Create your own unique website with customizable templates.