Wanting to be heard desperately and to be understood is what we all want whether we admit, address it, or accept it. The fact is our beings have an inner desire to be heard, and for what we are speaking, and releasing to be accepted, validated and warranted to make the appropriate action. Dissatisfaction erupts when you feel you are not being listened to or acknowledged. If it is someone that is important to you that is ignoring or not giving you the understanding needed for you to be the person you have a desire to be...resentment occurs. Sadly, this could all be avoided if people were listening to you, and most importantly, the people that are significant in your life. I know I am in a stage of dislike for someone that has not CHOSEN to listen to me. I love them. At some point I will no longer allow them to cause me the emotion of resentment and dislike. I will soon move on fully, then they will notice, "Oh I should have listened." At that point, I know for sure, it will be too late.

I'm at my breaking point...

I still love you all though!


Powered by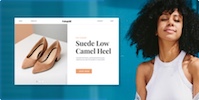 Create your own unique website with customizable templates.