Days and times are changing which means my list of priorities and entertaining methods must shift as well. As you explore the site of Time With Tamika the experiences endured, the truths exposed, the variety of lessons learned through an array of ventures are nothing more than the Single Lady Movement determining what is all of ME (single or in a relationship, we each walk in our own graces, moving to the beat of what should mean the most to us just so we can be the best for others and most importantly for self.
I am the story teller and messenger of what is...
​Lets Go!


© 2014Tamika Carlton All Rights Reserved Time With Tamika
Powered by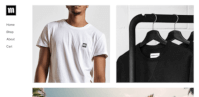 Create your own unique website with customizable templates.