So today I had a moment a real epiphany about how much information needs to be shared because simply put many just do not know.  We follow fads,  listen to "gurus" and still miss the mark on achieving our goals!

Today I went to a fitness boot camp at Lacuna Fitness in Chicago with a fab trainer....she is soul connected!  I witnessed the questions,  the desire to know so I want to inform and have wanted to for awhile but timing is everything!!

Main Points!

-Your diet is sooooo important!

no processed foods... meaning nothing frozen, bagged and semi already prepared.
Exercise... high intensity training. resistance training.
Most likely unless you are eating tons of raw foods and feel amazing all the time let's try taking a whole food multivitamin (like really fermented fruits and veggies in a pill-yes that's possible in this day and age) contact me for some recommendations!
I'm an avid believer in supplements-protein for recovery... I have several recommendations FYI... antioxidants to prevent environmental damage to your precious cells and the all encompassing fish oil that supports great health from several different angles but you GOTTA get the right dosage!
Lastly be happy! Be Yourself! Be true to you! Do what you enjoy and always love hard!!
I'm on my #lovemission

The world of health and wellness is so important to our well being. I have had enough experience working with a variety of people and supplements that I would like to think I can help point you all in the right direction for whatever it is you may need. I cannot promise everything will work. I cannot guarantee that I will always be right, but please note that there is very few things that I am not familiar with.

So ask away and I will let you know as much as I know to help!



Excited for this blog and conversation!



Powered by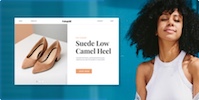 Create your own unique website with customizable templates.